What are we doing?
We are building a diesel powered, Mazda Miata, drift car,  then drifting it, then raffling it off. All of the money raised from the sale, plus any money donated over the cost of the build will be given to a local highschool shop class to help inspire more auto enthusiasts like us!  The part that isn't plain, or simple, is that we will be building this monstrosity in a mere 48 hours or less. You may be asking yourself "How is that even possible?" Well, with a  little help from our friends. We have assembled a small team and will be locking ourselves in a shop for two straight days, only leaving to get supplies and pick up pizza. When the dust settles, we will have a beast of a tire slayer to take to events all over North America.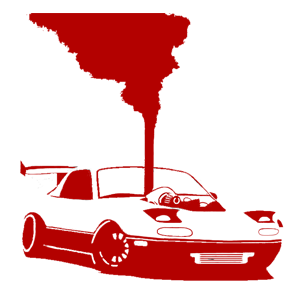 What do we need?
The Money that you will be donating will not only get you cool stuff, it will also help with this crazy build. We are starting from scratch, we already have the car and the engine is on the way, we just need more go fast bits. The more money that we can raise, the crazier that this build will be. We have priced it out, and 10k will be enough to build the car and get you guys your cool stuff.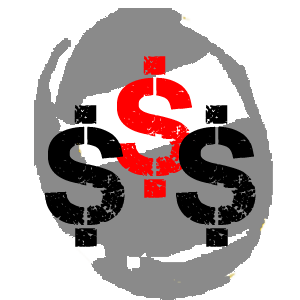 Other Donations
If you can't donate that's cool…. we are broke too… hence the reason for this page. We are looking for people to come out and help with the build as well! The more hands, the easier this will be and the greater the chance that we will get this done. If you work for a company that can help us source parts, food, supplies… beer, please let us know. Anything and everything is needed and appreciated. We want this car to be for everyone and for hundreds of people tell their friends that they helped build this Frankenstein's monster.
The Build…
The Car
We have been graciously donated a 1990 Mazda Miata from Havelock Car and Truck repair. The car has some surface rust that needs to be taken care of, but the frame rails are solid and it is currently in running and driving condition. With some new body panels and some awesome graphics, this car will be ready for its new heart and soul.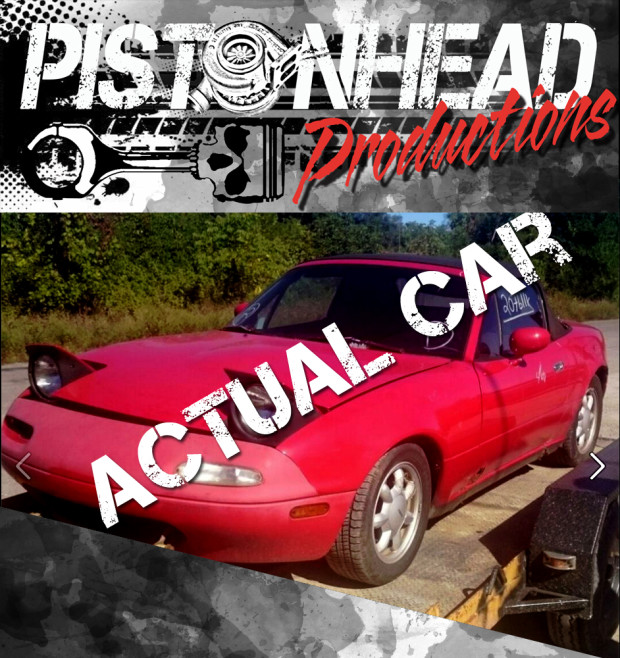 Engine
The engine we have chosen for this build is the Cummins 4BT. This is the 3.9L little brother of the famous 12v Cummins that is widely used and abused in the diesel community. Though it has two less cylinders, this engine can make serious power with small, inexpensive upgrades. With an upgraded fuel pump and bigger injectors, we can make substantially more power and roll some serious coal in the process. Changing the rev limiter will open up the power band and keep the car sideways. We will be attaching a ford t19 4 speed transmission to the coal roller. This transmission was chosen due to the availability of parts, its small size and weight. The transmission's gearing will work great with the ford 8.8 rear end equipped with a 410 final drive. This differential is popular among many Miata swaps because of its compatibility with the drive axles and its resilience under high torque. In order to fit this engine, V8roadsters.com will be working with us to adapt their popular LS1 engine cradle for our application. We will also be ordering their ford 8.8 rear end conversion kit, as well as the frame bracing system.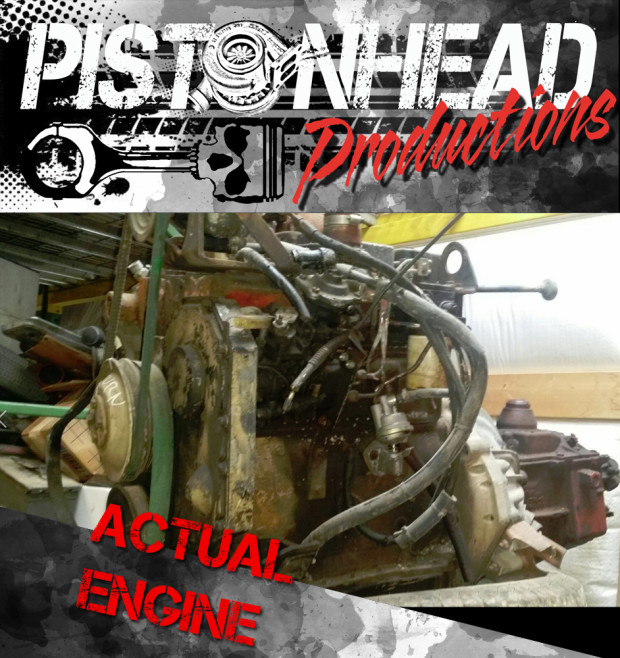 Weight 
As a lot of people have pointed out, this engine is heavy… very heavy, and we understand that it will take the 50/50 weight distribution the Miata is known for and throw it out the window. Our plan to help reduce the weight offset is to run a trunk mounted rad system, as well as a fuel cell as far back as possible. We will also be mounting the engine as far back on the subframe as possible, to keep the nose off the ground.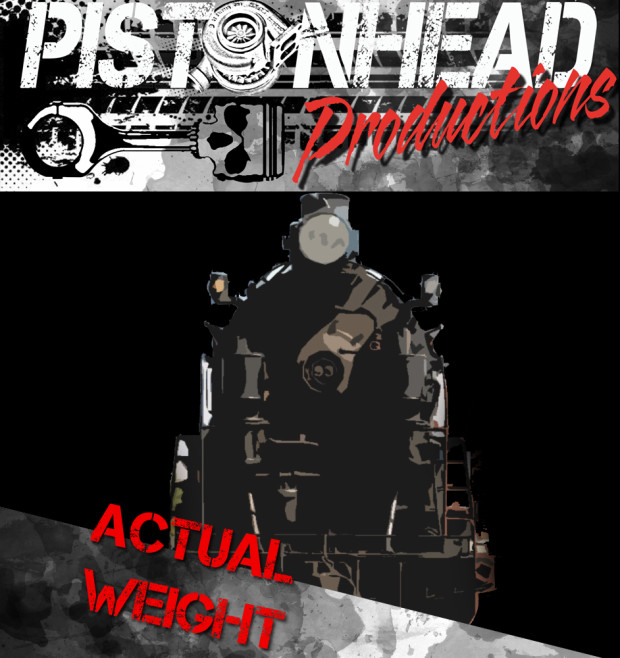 Suspension
With the increased weight of the 4BT, the front suspension will have to handle the increased load. We have spoken with a few suspension companies that all agree a set of larger springs on adjustable coils will be needed to help support the weight. At this time we are still looking for the right company to help us with this custom piece